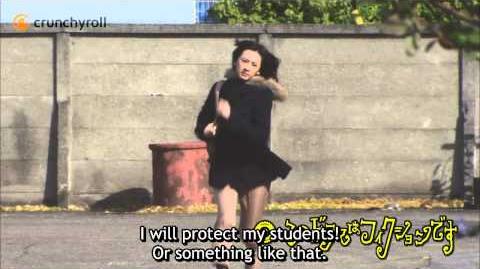 Akumu-chan
is an 11 Episode TV drama that was produced and broadcast in Japan in 2012.
Nightmare-chan is a 5th Grade transfer student She has prophetic dreams and a connection
with her teacher that results in lots of dramatic comedy.
The theme song "Saraba, Itoshiki Kanashimitachi yo " is played at the end of each episode and is sung by Momoiro Clover Z.
Ad blocker interference detected!
Wikia is a free-to-use site that makes money from advertising. We have a modified experience for viewers using ad blockers

Wikia is not accessible if you've made further modifications. Remove the custom ad blocker rule(s) and the page will load as expected.