Mizuki (瑞季)



As Known As

TBA

Born

February 27, 1997

Origin

Kanagawa Prefecture, Japan

Genere

JPop

Occupation

Singer

Years Active

2009- present

Lable

No information

Associated Act

Website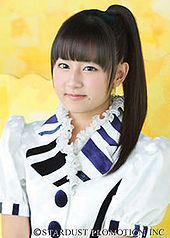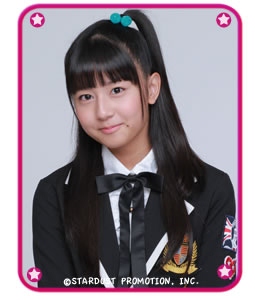 Mizuki (瑞季) is an actress represented by Stardust Promotion. She is also a part of Stardust Section 3's 3Bjunior and a former member of Shiritsu Ebisu Chugaku (Student Number #1).
Name: Mizuki(瑞季)
Birth date: February 27,1997 (age 19)
Birthplace: Kanagawa Prefecture, Japan
Blood Type: O
Height: 152 cm
Hobbies: Reading Manga, Ballet, Piano, Cornet
Associated Act: Shiritsu Ebisu Chugaku (2009-2014)
It was announced that she will graduate from Shiritsu Ebisu Chuugaku along with Ano Natsu, and Suzuki Hirono. She will be leaving from the group on April 15 to pressure college education and wants to become a actress.
Indie Singles
Edit
Major Singles
Edit
Digital Singles
Edit
[2013.02.13] Sakura・Go Round (Anime ver.) (サクラ・ゴーラウンド(アニメver.); Cherry Tree Go Round)
Major Albums
Edit
[2013.07.21] Chunin
Mini-Albums
Edit
[2013.03.31] EbiChu no Unit Album Sunplaza-ban (エビ中のユニットアルバム)
[2013.03.31] EbiChu no Unit Album Seinenkan-ban (エビ中のユニットアルバム)
Best Album
Edit
[2012.11.21] Ebichū no Zeppan Best: Owaranai Seishun (エビ中の絶盤ベスト~おわらない青春~)
Filmography
Edit
External Link
Edit
Ad blocker interference detected!
Wikia is a free-to-use site that makes money from advertising. We have a modified experience for viewers using ad blockers

Wikia is not accessible if you've made further modifications. Remove the custom ad blocker rule(s) and the page will load as expected.