Anno Natsu (杏野なつ)



As Known As

Nacchan

Born

June 12, 1997 (age 16)

Origin

Chiba Prefecture, Japan

Genere

Jpop

Occupation

Singer

Years Active

No information

Lable

Stardust Promotion

Associated Act

Website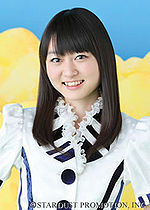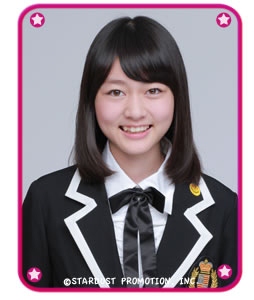 Natsu Anno (杏野なつ) is an idol and a former member of Shiritsu Ebisu Chugaku (Student Number #4) represented by Stardust Promotion. She is also a part of Stardust Section 3's 3Bjunior and a former member of Minitia Bears.
Name: Natsu Anno (杏野なつ)
Nickname: Nachan
Birthday: July 12, 1997
Blood type: O
Birthplace: Chiba Prefecture
Specialty: Basketball and swimming.
Associated Act: Shiritsu Ebisu Chuugaku
It was announced that she will graduate from Shiritsu Ebisu Chuugaku along with Mizuki, and Suzuki Hirono. She will be leaving from the group on April 15 to pressure education abroad education and wants to become a actress.
Indie Singles
Edit
Major Singles
Edit
Digital Singles
Edit
[2013.02.13] Sakura・Go Round (Anime ver.) (サクラ・ゴーラウンド(アニメver.); Cherry Tree Go Round)
Major Albums
Edit
[2013.07.21] Chunin
Mini-Albums
Edit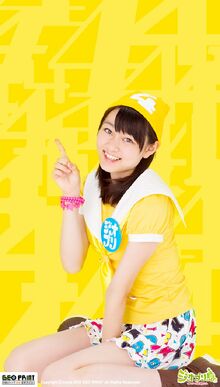 [2013.03.31] EbiChu no Unit Album Sunplaza-ban (エビ中のユニットアルバム) [2013.03.31] EbiChu no Unit Album Seinenkan-ban (エビ中のユニットアルバム)
Best Album
Edit
[2012.11.21] Ebichū no Zeppan Best: Owaranai Seishun (エビ中の絶盤ベスト~おわらない青春~)
Natsu is Student # 4 in Shiritsu Ebisu Chuugaku. She is one of five EbiChu girls who were former members of the Minichia Bears.
External Link
Edit